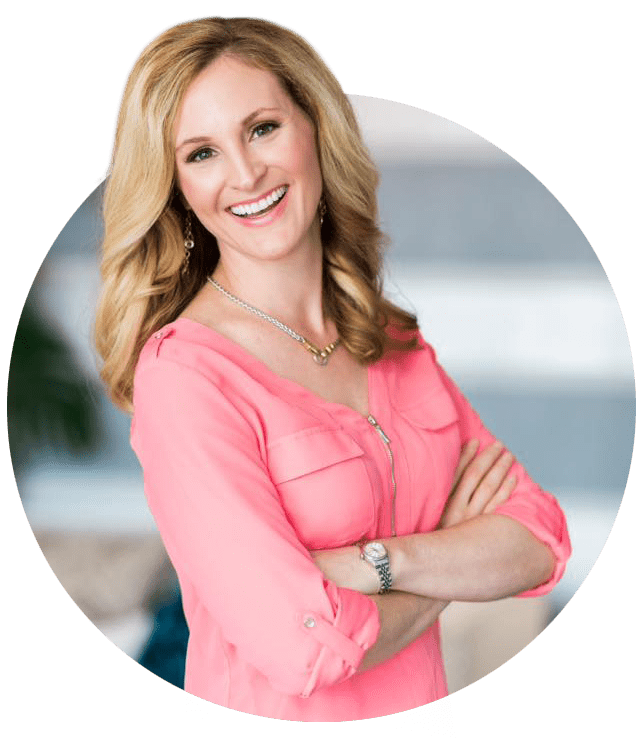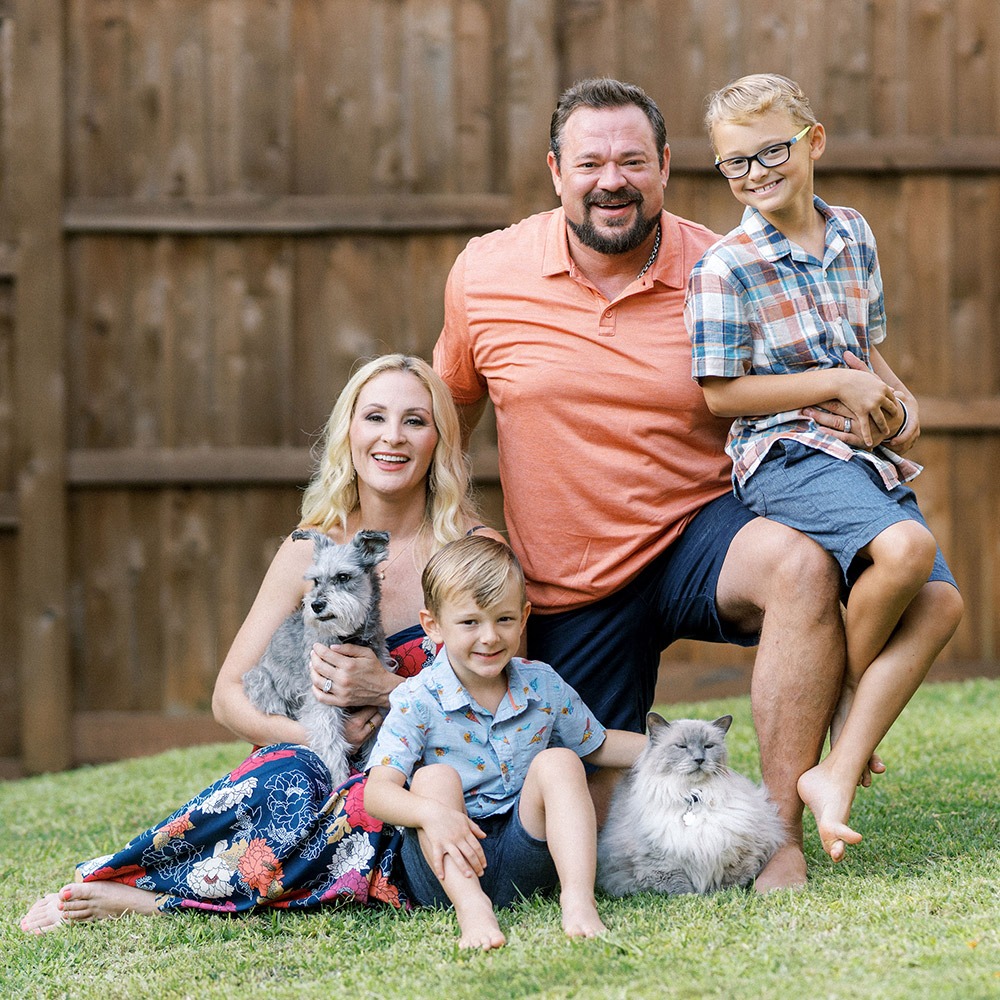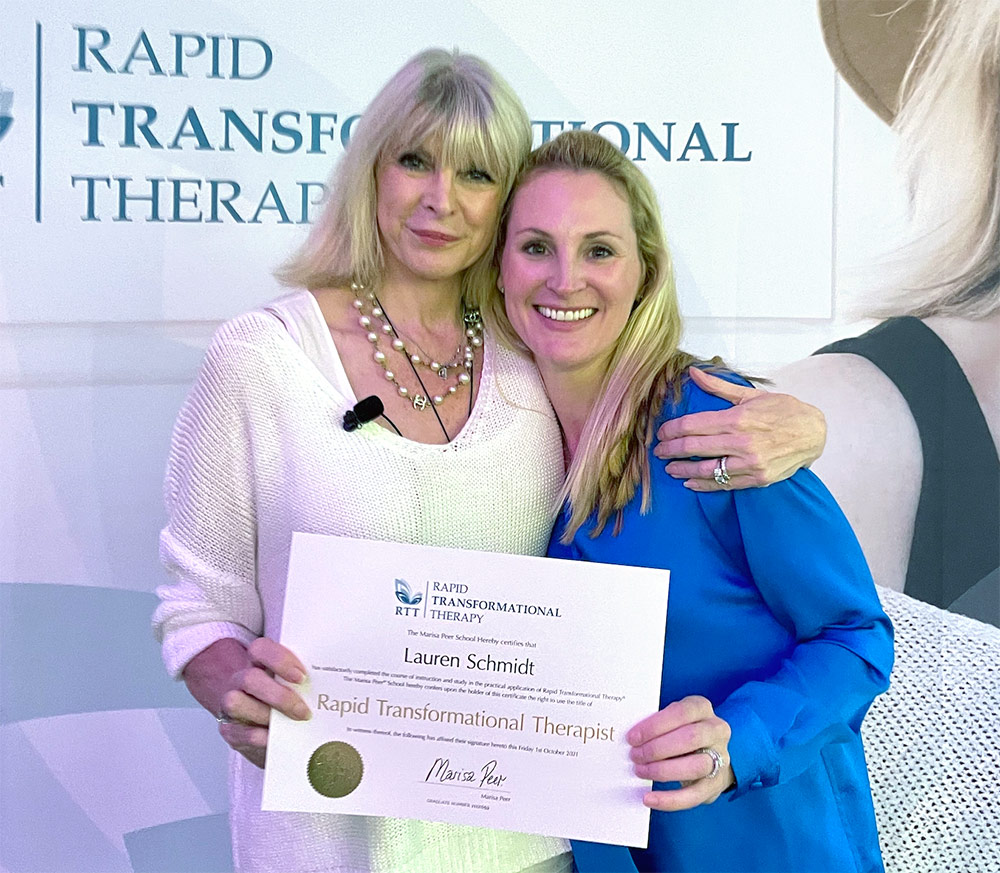 Hello and Welcome!
I'm Lauren and among the many labels I wear, my favorites are "Mom", "Wife" & "RTT Therapist". I am mom to two amazing boys – Landon & Hudson, a sweet, wild, little dog – Zoie, and a fluffy, chatty cat – Zeus. My husband, Brandon, and I have been happily together for 24 years & counting.
I'm also a wedding planner & florist turned Rapid Transformational Therapist®. Why, you ask, would I go from being a wedding planner of more than 14 years & florist of more than 7 years to becoming a therapist? Long story short: it's my calling.
The longer version is that since I was at least 7 years old, I wanted to be a therapist. I had forgotten that for a long time though and life took me on many other journeys. For years, my clients and friends have confided in me; and I really wanted to help them in a meaningful way but didn't know how other than through my own common sense or personal experience.
While I absolutely loved creating beautiful, once-in-a-lifetime experiences for my clients, I wanted to offer more real life-changing and healing experiences. At the same time, I had my own healing that needed to occur before I would ever dream of putting myself out there to help others. I had many childhood issues that I wasn't consciously aware of which were affecting my well-being, my family, and my work. I was beyond stressed; I wasn't sleeping well and mysterious physical issues kept arising. I was great at taking care of others, but not at all myself. I realized that no matter how much I complained or beat myself up, no one could rescue me… but me. I had to act and do something to help myself. 
Through this journey, I found Marisa Peer's Method of RTT®. At first, I dismissed it. I thought "Oh that seems cool, but I don't need that. I can do this on my own with some YouTube videos." But then, the information kept showing up in my awareness. After researching what RTT® was all about, I underwent my own sessions… and I saw results! I was letting go of the issues that had been holding me back almost my entire life, keeping me stuck, making me sad and angry.
I actual felt good, uplifted, free, hopeful, more peaceful. I was feeling confident within myself and my abilities. I knew that after all the years of struggle I had suffered; if I could change, so could everyone else. RTT® is the real deal! This was the way I wanted to help people FOR REAL. So, with 2 businesses to run, a young family and a very supportive husband, I began my studies and training. I trained side by side with the creator of RTT® & world-renowned therapist, Marisa Peer.
Since then, I have had the privilege and honor to help so many let go of the bonds; the pain that hold them down, so they are free to move on, to excel, to achieve their goals, to be happy, to be at peace with themselves and their past. I am so honored to be able to guide people to step into who they are truly meant to be. I create sessions around each person or group, based on their needs and desired outcomes.
I believe that no matter who we are or where we come from, we are all equally important. We all have a purpose to fulfill. We are all deserving to live a life that is truly happy as defined by each individual. Re-connecting with our selves is the start, middle and end to living the abundant, blessed life we deserve.  
I believe & KNOW that you can change despite how many times you have tried and supposedly "failed", despite what you have been through in your life up to this moment. And I believe that RTT® will be the catalyst to helping you get to the change you desire.
I look forward to the opportunity to help you both understand and release your pain and to propel your life in the direction you deserve. It only takes 1 step to create momentum. Create yours now!